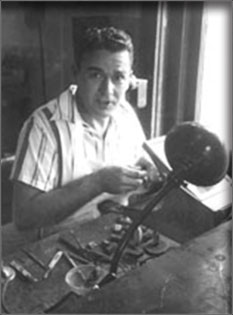 ODL Founder
Lucien Caruso founded the Ottawa Dental Laboratory in 1937 as a one-man operation, specializing in partial dentures, but as Tony's reputation grew, so did his company. With his constant quest for new products and techniques, Tony grew the Ottawa Dental Laboratory into one of the Midwest's most formidable leaders in the advancement of dental technology. Tony's philosophy from day one was to "treat every case as though it were for your mother" which became the foundation for his success. Little did Tony realize way back then, just how strong of a foundation he had created, which now in its 3rd generation, supports 8 locations.
86 Years of Service
3rd Generation, Family Owned & Operated
Full Service: High Level of Expertise in ALL Departments
Complimentary Case Pickup & Delivery
36 Routes with GPS Tracking
8 Midwest Locations
Progressive Technology: CAD/CAM, 3D Printing
Onsite Technical Chair-Side Support
In-Lab Custom Shade Service
25 CDTs
Complete the form below to request an ODL Welcome Packet. Enclosed you will find information on the various products and services we have to offer your practice.