Comfort vs. Custom Guards
The "Comfort" night guards are fabricated from a pre-manufactured uniform thickness, thermal-plastic material. During the fabrication process, the material is vacu-formed under the heat and air pressure directly on the vacuum machine thus bite, fit and form are all done simultaneously. The process limits our ability to create contact on all of the teeth of the opposing arch. Should you require contacts to the opposing, I would recommend our "Custom" night guard.
The "Custom" guards are fabricated out of heat-cured acrylic. They are articulated on a hinged articulator for even occlusal contact, canine rise and to ensure posterior disclusion. The bite is opened to a minimum of 3mm in the posterior and 5mm in the anterior, depending on posterior interferences in bi-lateral excursions (side to side movements).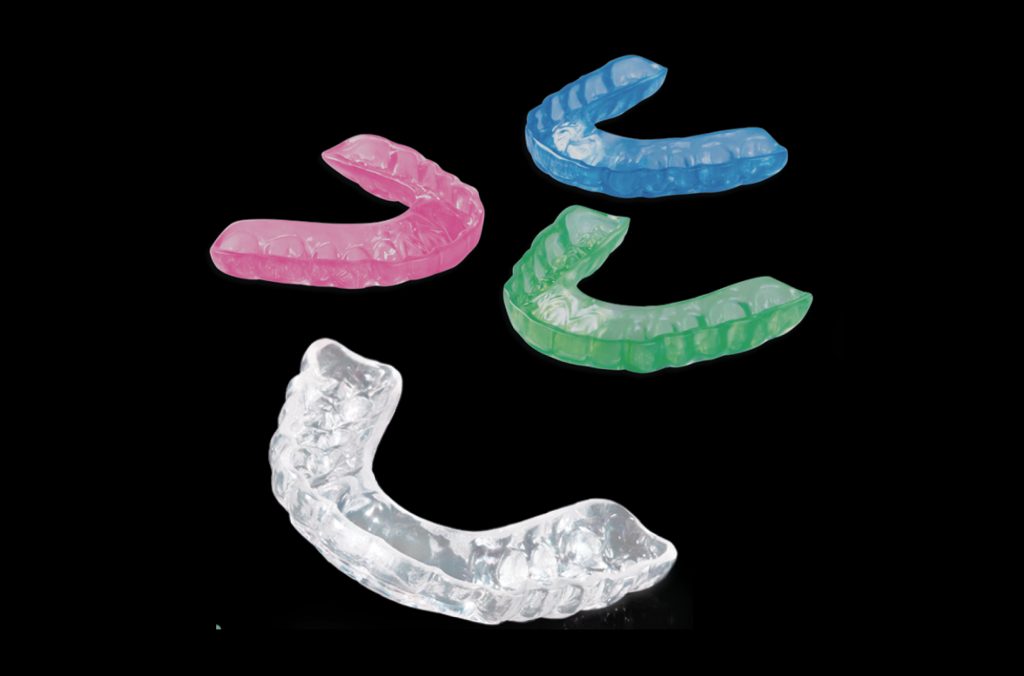 It's truly a pleasure to serve your practice!
Please contact Rachel Gutierrez CDT if you need further information or assistance with night guards.