Digital, Full-Arch Guided Reconstruction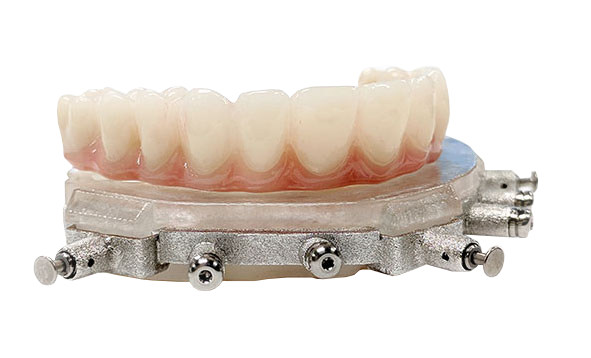 CHROME™ was developed for dentists who desire a pre-planned, predictable guided All-On-X style surgery. This system delivers anchored bite verification, anchored bone reduction, anchored site drilling, accurate anchored provisionalization, and a method of transferring all surgical and restorative information for the final restorative conversion phase. Most cases simply require traditional models or intra oral scans.
Pre-planned Bone Reduction / Osteotomy Guidance / Abutment Placement / Prosthetics
No Binding & Bending of Plastic:

CHROME™ Fixation Base create utilizing SLM technology.

No More Blind Drilling: CHROME™ allows visualization of the drill as the implants enter the bone.
No More Lengthy Conversions: CHROME™ conversion just takes minutes to perform.
Complete Confidence: Digital workflow and guide expertise is delivered by us.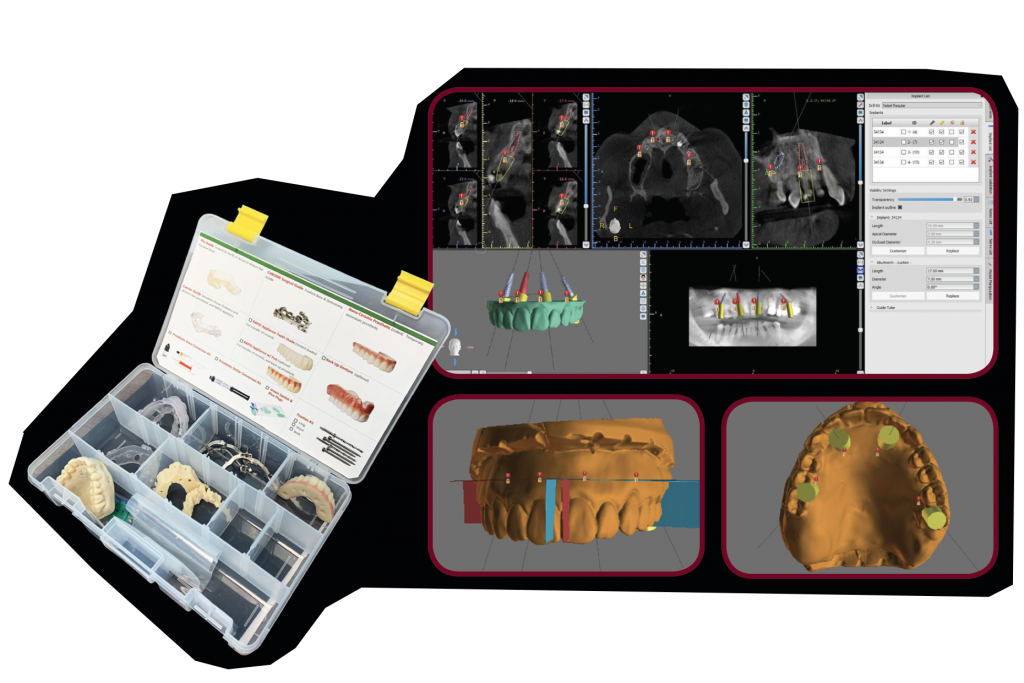 Pin Guide

CHROME™ Osteotomy Guide

Nano-Ceramic Prosthetic

Carrier Guide

RAPID Appliance (tooth shade) OR RAPID Appliance (with pink)
Back-Up Denture (if requested)
Green Gasket & Blue Plugs
Fixation Pins & Drill
CHROME™ Bone Reduction Guide